This post was written on 6/21.
Today is the Summer Solstice, the start of summer and the longest day of the year. Seems like an appropriate time to finally write a newsletter. It's on the long side, since I haven't sent one out since December, so here's the TLDR:


1. "Birth of Pleasure" and "Lida" are essentially finished. I'm moving into the festival circuit phase of the projects and reflecting on what I've learned.
2. Starting 2 new films (documentaries) about Phae (as she nears the birth of her first child Echo) and The Bakery Atlanta as it enters its third year at 825 Warner.
3. Contributing to leftist efforts, specifically photographing and archiving various actions, including the current Prison Abolition protests.
The Library of the Commons felt it was important to host a panel on prison abolition now, because of an up-swell of protests surrounding the depraved conditions at the Fulton County Jail, where incarcerated people have been reporting a variety of abuse, including molded food, being choked, being sprayed, being beaten. (An important note was given during the panel: People that are currently or formerly incarcerated, prefer to be called as such, instead of "Prisoners" or "The Incarcerated", as it reduces and limits their identity).
There is optimism after Women On The Rise lead a successful campaign to shutdown the ACDC Prison, that change is possible and inevitable if people continue to show up and organize. As fascism is on the rise, these convergences and conversations are important. The work is already being done by many committed people, and we need to amplify their voices so as to support their efforts on the ground.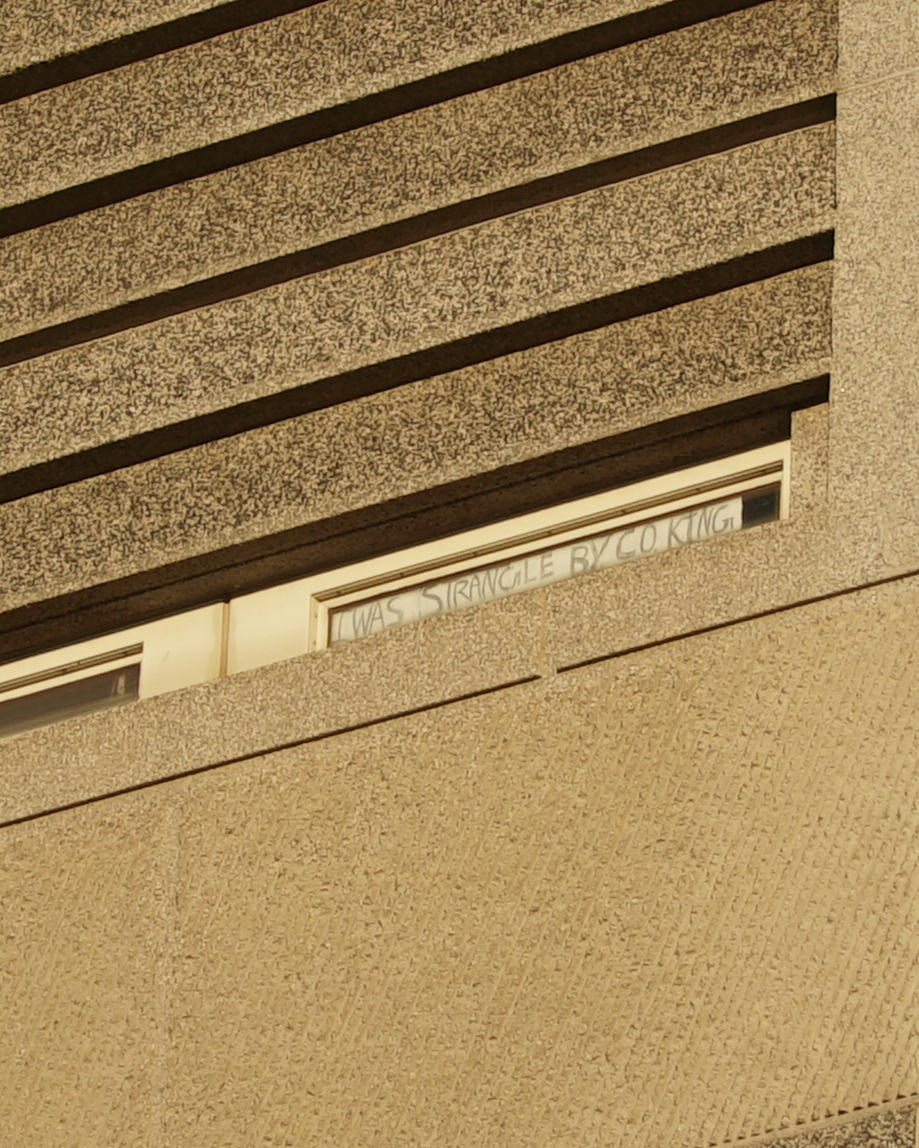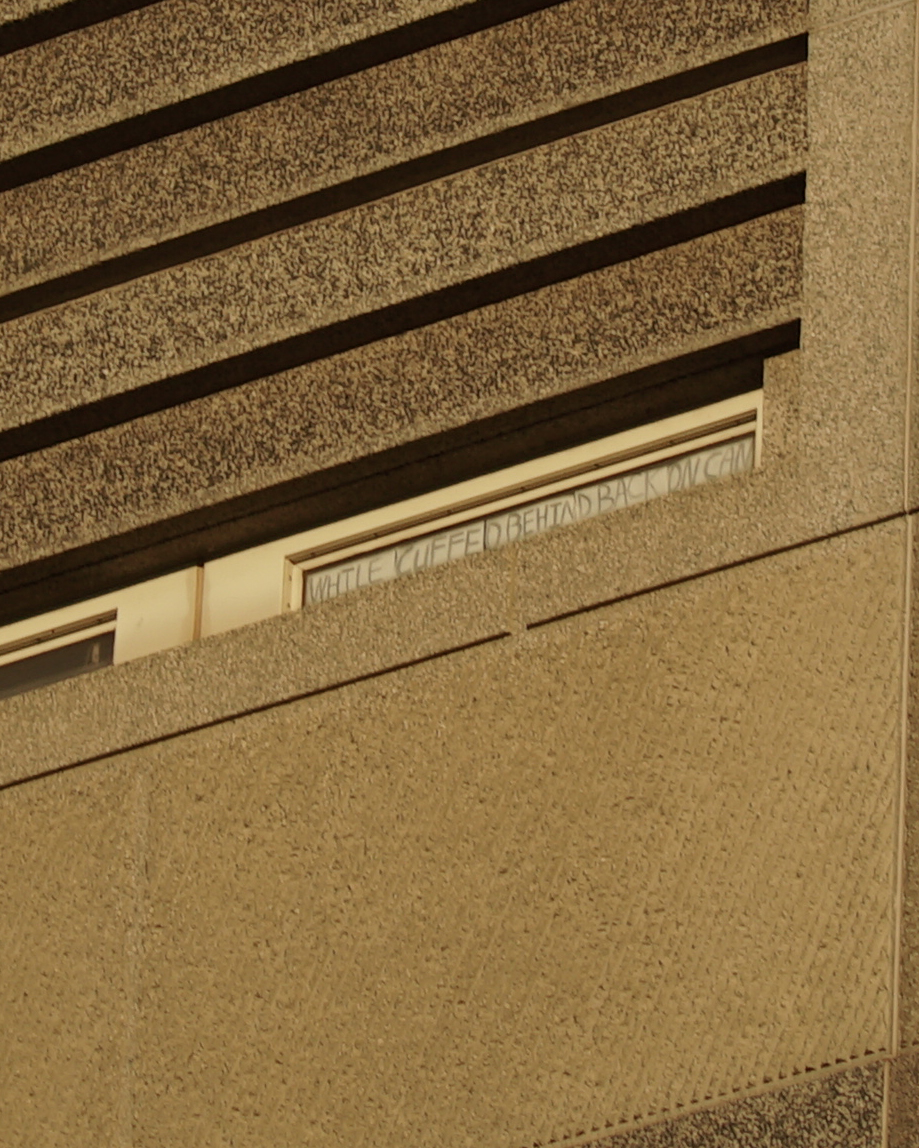 There was a big emphasis on intersectionality and coalition building at the panel, which reminded me of another panel we had at The Bakery on April 20. I had organized a small panel around climate featuring Science for the People, Sierra Club GA and Cut Cake Factory. The presenter for Science for the People encouraged people to get involved with at least one organization. Even though the problems seem overwhelming, and our efforts seems small insignificant, our collective effort has potential to make big changes.
Our enemies are all the same, and eventually we will all be in the same space together fighting for the same things.
The same people that grow rich from the death of the environment, are the same people that grow rich from incarceration, are the same people that grow rich from broken health care system. For-profit concentration camps are being built along our borders to incarcerate migrants escaping climate catastrophe. The same police that close off streets and sanction "protests" against the abortion ban, are the same police that will incarcerate, abuse and violate the women that seek abortions in the future. This is also a reminder that SANCTIONED PROTESTS ARE NOT REAL PROTESTS.
All our problems are intertwined, and by making time and space to address one of these issues head on, we participate in a movement that addresses them all collectively.
In addition to helping facilitate events, I've been trying to document the protests (all the photos, unless specified, are my own). I hope that documentation will help preserve the memory of the action as well as serve as propaganda to motivate people to action.
Last week I received a new book in the mail. It's a photography book by an Atlanta photographer, Ryan Vizzions who risked his life to capture timeless images of the movement at Standing Rock last year. For every book he sold via Kickstarter, he donated 2 books to members of the indigenous tribes who bravely fought the military, the cops, and the state. Holding the book I felt that I was holding one of the most important American works of the 21st Century.
"No Spiritual Surrender" is the Mantra.

PART II
Another piece of mail I received recently, was a thank you letter from Anicka Austin, my co-director on Birth of Pleasure. She sent it without postage by accident, and yet it made its way to me. The letter was very sweet, and reassuring, and encouraging, and magical.
The film is finished, and privately screened in Atlanta to an audience of over 150 people on May 13th at the historic Plaza Atlanta. I felt a deep sense of satisfaction. The film looked and sounded perfect. There's such a world of difference between seeing a film on a computer screen and in a large theater with state of the art projection and sound systems. Everyone's contributions came together so well, and the reactions so far have been incredibly encouraging. I'm very proud of our work on the project.
I'm also proud to say that we donated a third of our donations (420$) to the Feminist Women's Health Center!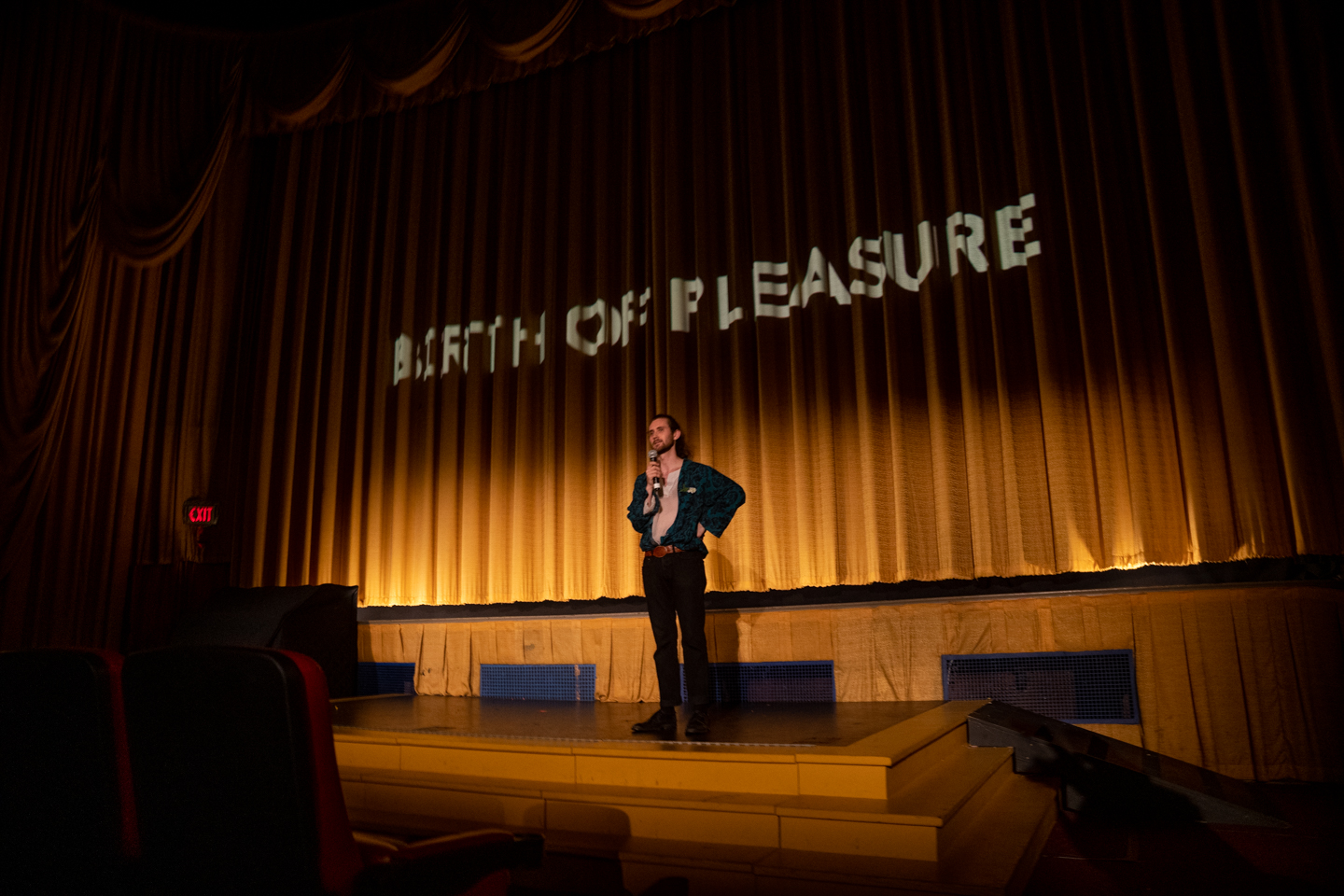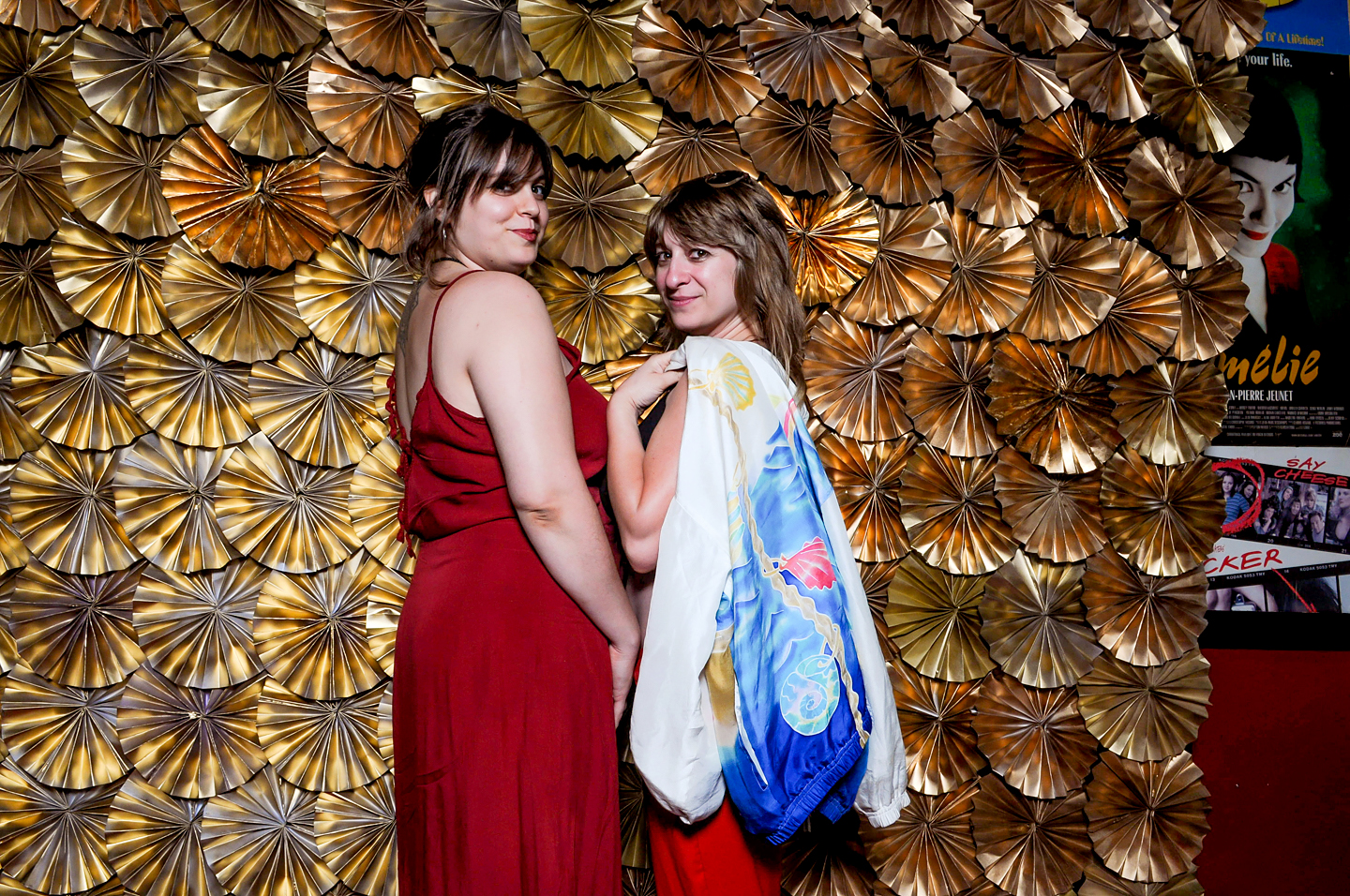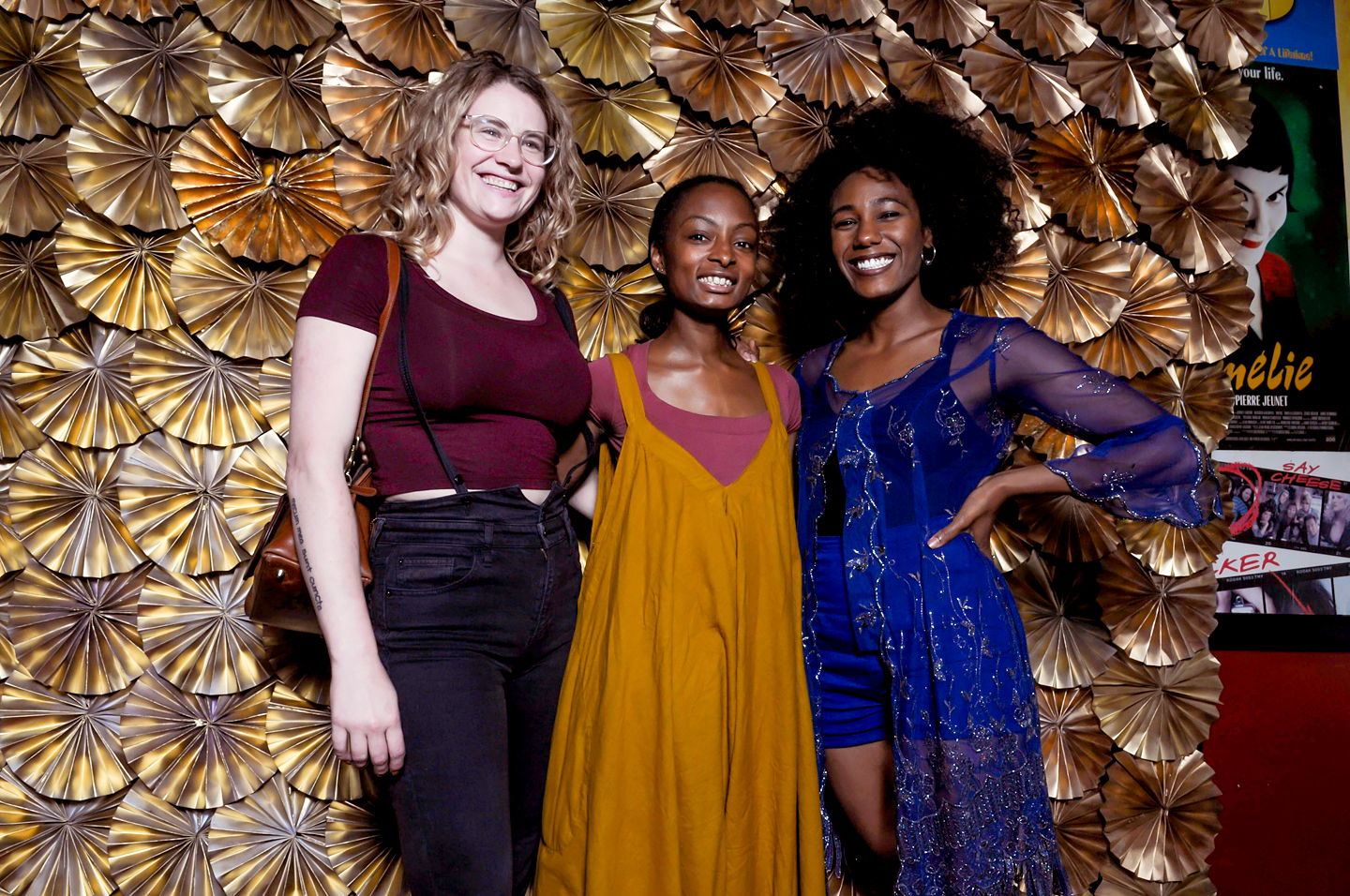 One of the best pieces of advice that I got while making the film, was during the pre-production phase when I shared the script with a past professor. His advice was "Trust Yourself, Be Bold". Simple, but very helpful, as I continuously doubted my ability to direct, shoot, edit and promote a film. His advice was balanced with Anicka's advice when we went into the edit: "Be Authentic, Sincere. Show Restraint".
There's a lot more I can say about the film, but I'll leave it at that. I promised a Zine to my Seed&Spark supporters, so I need to put that together ASAP. I will try to put together a Newsletter version of the Zine that will go into more reflection.
I do have posters for 10$! (If you were a Seed&Spark supporter, I'll give you one for free)
While I was waiting on Saira to complete her part of the Sound Design and Amber to do her version of the Color Grade, I had time to finish "Lida", a film about my grandmother. Structurally it hasn't really changed at all since January, I mainly improved the color (having learned on Birth of Pleasure) and filled in gaps in the subtitle translations. I shared the film in private screenings and the response has been stellar, which gives me hope for its possibility of being my first festival ready feature film.
Something that has really stuck with me, is that towards the end of the film, after following my grandmother around all day with my camera, she tells me its a good thing I'm not a parasite. She's glad that I have something that I'm passionate about. My response was that I'm constantly fighting my urge to be lazy. I have to consistently remind myself to pick up my camera and shoot, because if I don't, I may regret it. I may miss an important moment. And so it feels like a duty.
Hearing these thoughts from 2 years ago has reinvigorated me to use my camera more. Hence the work I'm doing capturing the protests and the new film projects I'm starting on now.
This quote by Anthony Bourdain really resonates:
"I understand there's a guy inside me who wants to lay in bed, smoke weed all day, and watch cartoons and old movies. My whole life is a series of stratagems to avoid, and outwit, that guy."
PART III
One thing I "regret" is not being more diligent about capturing all the magic at The Bakery. I joined Willow at The Bakery days after returning from Ukraine, while it was still an empty run down warehouse. I had an opportunity to document the space as it builds up. However, rather than being its archivist, I focused more on experiencing and participating in its growth.
Now, with 2 films finished, a film based within the halls of The Bakery is on the radar. Here is a peek at the grant proposal that I'm developing:
Another opportunity that I'm seizing, is collaborating with my friend friend Jazzmine "PhaeMonae" Brooks, as she nears the birth of her first child "Echo".
I don't have a logline or a synopsis yet, but I can't resist filming. I think these images show why:
CONCLUSION
As I write a newsletter for the first time in months, I enjoy reflecting on how interconnected all these projects and ideas are.
Before shooting with Phae this past week, I opened a new edition of "Of Woman Born" by Adrienne Rich. I first read the book on my travels in Ukraine, as it seemed relevant both to my work with Anicka (still in early stages) and to my journey to spend time with my grandmother. It's a hugely expansive, well researched work on motherhood reaching back to prehistoric times. It details how ancient traditions surrounding womanhood were skewed and co-opted by patriarchy. How midwives were burnt for witchcraft, how the capitalization of childbirth as a business lead to unprecedented increases in maternal death rates in the 1800s in France.
NOTE: The maternal death rates in GA today are the highest of any state in the US. "There were 47.2 maternal deaths per 100,000 live births up to 42 days postpartum among non-Hispanic black women, 2.6 times the maternal death rate of white women (18.1 deaths per 100,000 live births),". While talking on the phone with my mother, she asked me to look up the statistic for Ukraine, both of us thinking it would be higher. In fact it's almost half at 24 deaths per 100,000. In 1993 (the year I was born, and 2 years post the collapse of the USSR it was 47).
The foreword to this new edition was written in 1985, 10 years after the original book came out. Adrienne reflects on how some of her perspectives in the 70s fell short, as she failed to account some of the perspectives of her Black and Brown sisters. She also spends several pages reflecting on how the victories that women had won in the 70s, could be erased in the coming decades. With GA passing its own ABORTION BAN ("heartbeat" bill is just GOP propaganda language, there is no heartbeat at 6 weeks), and with the Brett Kavanaugh on the Supreme Court, it's very possible Roe v Wade is in danger of being overturned.
Adrienne admits to a growth in political consciousness in the process:
"I would not end this book today, as I did in 1976, with the statement 'The repossession by women of our bodies will bring far more essential change to human society than the seizing of the means of production by workers'. If indeed the free exercise by all women of sexual and procreative choice will catalyze enormous social transformations (and I believe this), I also believe that this can only happen hand in hand with, neither before not after, other claims which women and certain men have been denied for centuries: the claim to person-hood; the claim to share justly the products of our labor, not to be used merely as an instrument, a role, a womb, a pair of hands or a back or a set of fingers; to participate fully in the decision of our workplace, our community; to speak for ourselves, in our own right."
"To Participate, fully in the decision of our workplace, our community; to speak for ourselves, in our own right".
And so all these thoughts and feelings are swirling in my head while I work, giving my life meaning even when things seems hopeless and desperate.
"No Spiritual Surrender" is the Mantra.
If you made it this far in the letter, thank you. In fact, if you send me your address, I'll snail mail send one of the photos that was featured in this newsletter to you!